The Professional's Choice
Panther Chainsaw Mills have been designed by professional chainsaw millers for chainsaw millers. Take your chainsaw milling to the next level. The Panther Chainsaw Mills have been re-designed from the ground up unlike most other chainsaw mills which are copied from existing designs.
Additional functionality that doesn't exist anywhere else is being added to the Mills on an ongoing basis making the Panther Range the choice for professional milling. The Panther Mills have been designed and built by Loglogic and are currently only available in the UK through us.
See why we think the Panther Chainsaw Mills are the Best Chainsaw Mills on the market today….
Panther Horizon Chainsaw Mill
One Handed Height Adjustment
Fast Attachment
Non-slip
Cleaner Cut
Full Winch Set Up
Dedicated First Cut System
> Read More & Shop The Range
---
Panther Intersect – Vertical and Horizontal Chainsaw Mill
Vertical & Horizontal Milling
Fast Attachment
Non-slip
Cleaner Cut
Plane/Level & Re Saw Function
Works With Dedicated First Cut System
> Read More & Shop The Range
---
Watch The Panther Chainsaw Mills
In Action
Horizon 42″ Mills Hard Sycamore
Intersect Mills Awkward Shaped Log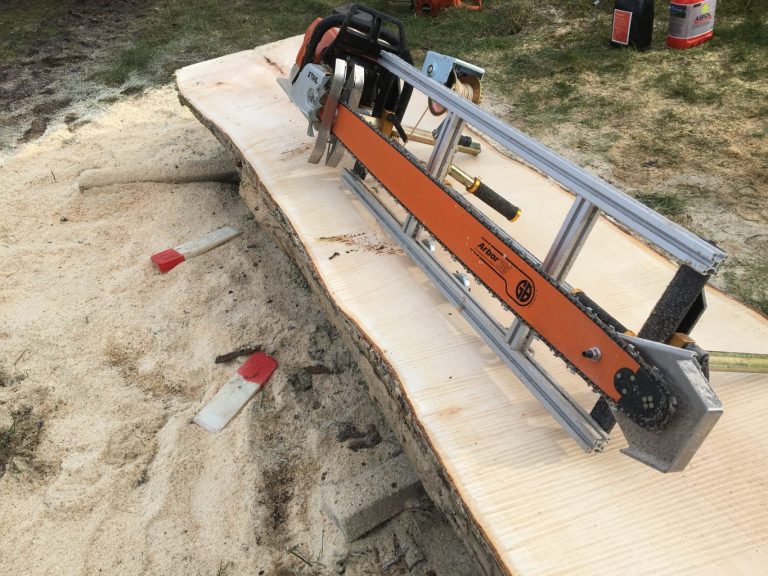 Customer Reviews
Panther Mill 42″ – Mat, Solvakia
"I can say I loved the mill ever since I saw it (mainly the innovation of the geared quick cut height adjustment) and when I tried it for the first time I was astounded by the smooth finish the GB Lo Pro bar together with the Stihl Lo Pro 3/8 PMX chain leaves with this mill. With the first cut system its like band saw cut quality. This is a piece of poplar – my very first mill"
---
Outinthewood
"The Panther arrived and I did a quick run just to see how it all went and very pleased! The Hyper skip is a great chain and as an experiment ran the 72" with 2x 576 XPs with 8 pin rims in a very knotty bit of Pine and it was a good job. The Hyperskip really is a big help and as you say it allows you to control whats going on not like a "normal" chain! The video is the first cut of a Beech 576 XPs 72″ Oregon Hyper skip with the Panther Mill. It's a great product!"