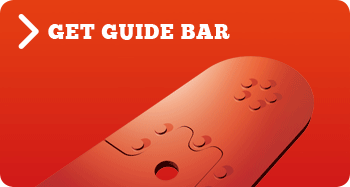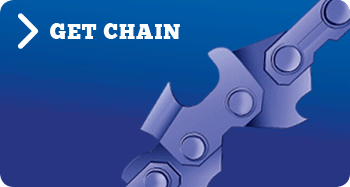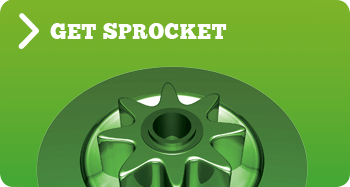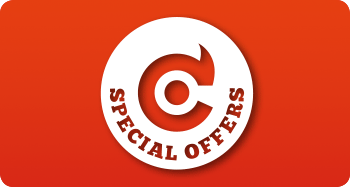 Chainsawbars, advanced selectors for chainsaw bars, chains and sprockets.
Using our unique chainsawbars selector, it's now even easier for you to find the right chainsaw guide bars, chainsaw chains, chainsaw sprockets and accessories for your chainsaw.
We supply the largest selection of chainsaw guide bars and chainsaw chain for Stihl, Husqvarna, Echo, Dolmar and other chainsaw makes and models.
Chainsawbars Selector
Select your chainsaw make and model for sprockets and bar sizes. Then select show sprockets or click a bar size for results. Click the bar you want and get chains, sprockets and accessories to match.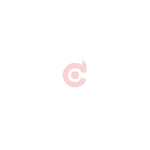 Click for Bar Info Manual
Click for Chain Info Manual
Click for Sprocket Info Manual
Chainsawbars – largest online stock of chainsaw chain in the UK
Chainsawbars has the largest online stock of chainsaw chain in the UK, suitable for most chainsaw makes and models. We are the only importer of Sugihara guide bars in the UK. They supply 80% of the Japanese pro market and have been manufacturing bars since 1967. We have videos on our key products here and an extensive Essential Info section providing guides on how to sharpen your chain and keep your chainsaw running safely and efficiently.
Alaskan Mill – Mobile milling machine
At Chainsawbars, we stock and sell the Alaskan Mill which turns a chainsaw into a mobile milling machine. We also sell complete milling kits including ripping chain, so that you have everything you need to get the best timber out of your tree. The Alaskan Mill was recently featured in George Clarke's Amazing Spaces. The Alaskan Mill created the structural beams required for George's tree house!
Popular products
We also stock and sell Echo Chainsaws which are guaranteed for 2 years proffessional use. We also stock and sell K&H Wedges, the choice for the professional tree surgeon, as well as the Woodchuck log rolling and lifting tools.
Carving Arena
At Chainsawbars, we have a dedicated Carving Arena with bars and chains specifically made for this purpose. All you need to do is to use the selector to find the right chain, guide bar, sprocket and accessories for your carving chainsaw.
Product Search
If you know the product code you can also use the top search bar to find it. The website is also designed to make it easy to reorder. Simply login, go to My account top left menu and click a completed order. Then click the ORDER AGAIN button to add the same items to the basket. You can also skip the forms by using PayPal Express for a secure and fast checkout.
Loyalty Points
On all completed orders we'll give you points to redeem for money off your next order. For every pound you spend you get 5 points. 100 points = £1. So on every product you buy from us, you collect points to use on your next order. You will be prompted to use these points when you checkout. The points are allocated to your account and do not expire, so they can be used anytime. Just our way of saying thanks for buying from us.
Feedback
Finally at Chainsawbars, we are continually striving to improve our products and services. We would welcome feedback on how to improve this website or if there any other products you would like to see. Chainsawbars is a trading name of Always Greener Limited.
What our customers say
ArbTalk Member – John Meehan
Just wanted to say thanks to you guys. We ordered a couple of bars and some chains late yesterday and they arrived while we were loading the van this morning. Well impressed, thanks guys.
ArbTalk Member – Old Mill Tree Care
Along with good advice and a speedy delivery, this makes this the best service anywhere, ever. Bravo!
ArbTalk Member – Gardenmac
Easy to use site, well done. Also having tried to purchase a carving saw from a couple of local suppliers, they unfortunately didn't come through. I would just like to say many thanks for the great service, advice and excellent delivery. The new saw meant I completed a carving to a deadline. Will be my first port of call from now on!
ArbTalk Member – Dorset Treeman
Just wanted to let all ArbTalk members know that the level of after care service I have received from Rob D and Laurence at www.chainsawbars.co.uk was exceptional! I had a problem with a new ripping chain which I had bought from them at the same time as a Sugihara bar and they could not have been more helpful. I have bought numerous bars, chains and files over the past couple of years from them as well as a Granberg Alaskan Mill and accessories and have always received them promptly and at very competitive prices. So keep up the great service Rob D and your team!
ArbTalk Member – Ken Sparkes
Thank you for your fast, efficient and exceptionally helpful service with my recent order! Can't wait to find a reason to use you again and I will be recommending you to everyone.
ArbTalk Member – Goaty
Impressive Rob well done. Good ideas to give lots of accessible info, should save alot of web trawling for people.
ArbTalk Member – Mark James
Impressive stuff and bold statements as far being the biggest in the world, all the best and good luck to you with it. The site is very neat and tidy, I'm impressed well done. You will certainly be getting an order from me in the future!
ArbTalk Member – Mortimer Firewood
Looks good and it's easy to use, on to a winner there me thinks. Will be placing an order very soon.
ArbTalk Member – MDT
Looks very professional and informative, in easy to understand plain English!
ArbTalk Member – MikeTM150
Like everybody says, it's easy to use and in simple, plain English for those of us who are not up to date on every chain type and size! You'll be getting my order when I need some new chain!
ArbTalk Member – Gray Git
I ordered a 28″ bar at 3pm yesterday after the Husky one fell apart and it was in my hand at 8am today ready to go back to work again. Couldn't have asked for better service as it would have cost more to drive to a local dealer to get a lower quality product, cheers guys.
ArbTalk Member – Hats
Can't beat the service at Chainsawbars!