Spend £300+ & get 2% off all future purchases
Spend £1000+ & get 4% off all future purchases
Spend £3000+ & get 8% off all future purchases
Spend £6000+ & get 12% off all future purchases


Coronavirus (COVID-19). We would like to assure you that we are fully operational and carry good stock.
We are all working as hard as possible to serve and support all of our customers. There will of course be disruptions and we kindly ask that you bear with us if some website orders are delayed. We will update this notice frequently. Thank you for your continued custom which is greatly appreciated in these difficult times.
3
select bar size / sprockets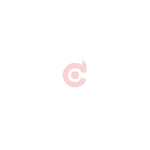 Chainsawbars – largest online stock of chainsaw chain in the UK
Chainsawbars has the largest online stock of chainsaw chain in the UK, suitable for most chainsaw makes and models. We are the only importer of Sugihara guide bars in the UK. They supply 80% of the Japanese pro market and have been manufacturing bars since 1967. We have videos on our key products here and an extensive Essential Info section providing guides on how to sharpen your chain and keep your chainsaw running safely and efficiently.
Panther chainsaw mills
Redesigned from the ground up – most other chainsaw mills are copied from existing designs – the Panther Mill has been re designed from scratch. Height adjustment is tool less and fast – in fact it is the fastest compared with any other mill on the market. Simply rotate the round handle to adjust how deep the mill will cut. No need to hold a spanner in one hand while trying to adjust the mill with the other. Check out the other benefits here.