Exclusive Panther Mini Bars – Designed By Chainsaw Experts
Shop For The Full Range Below
> 8″, 10″ & 12″ Panther Mini Bars
Why Choose Panther?
The Panther range of products have been created by experts in the field. With practical experience of the day to day frustrations from ease of use, rigidity, transportation, set up and ongoing maintenance, this valuable knowledge puts Panther in the best position to bring you the products to make your job easier with design that is ahead of the competition.
Stronger, Stiffer Bar
The Panther Bar is built with optimum strength and stiffness that prevents warping and lessens damage to the bar and chain.
Dedicated Mounts
Panther recognize the issues with "one bar fits all". There are currently three Panther Mini Bars suitable for Echo, Stihil and Husky chainsaws. Each bar has dedicated mounts for each of the manufacturers giving the bar a superior fit.
Smoothest, Cleanest Cut
The Panther Mini Bars have been designed so you can take full advantage of the Stihl 71-PM3 1/4 .043 chain, giving you the smoothest, cleanest cut with less strain on small top handled chainsaws
Replacement Chain Availability
8″, 10″ and 12″ Panther Mini Bars take 50 drive links, 56 and 64 respectively making replacement chains easier and cheaper to source.
The Panther Mini Bar For Stihl, Echo & Husky Chainsaws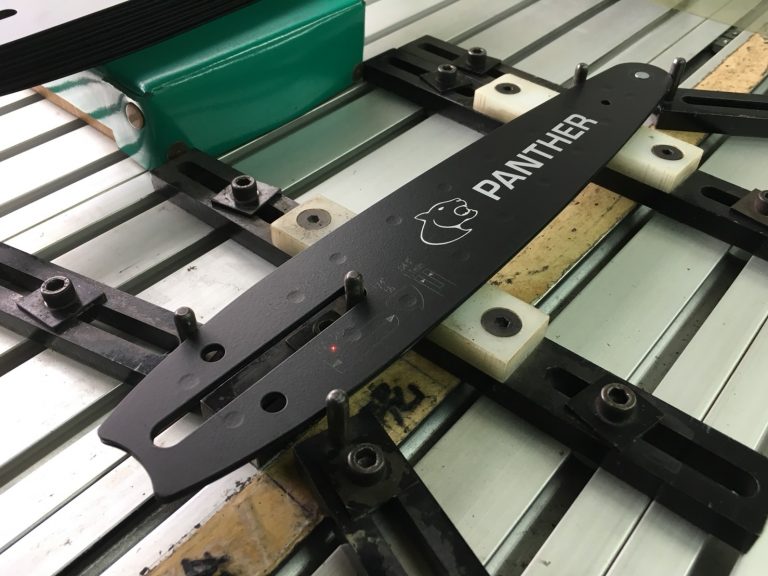 [cusrev_all_reviews sort="DESC" per_page="7″ number="-1″ show_summary_bar="true" show_pictures="false" show_products="false" categories="310″ products=""]