View basket
"DS G532CHPF 5/32″[81cm][4mm] Dinasaw Diamond Fine Grinding Stone for 12V Grinder" has been added to your basket.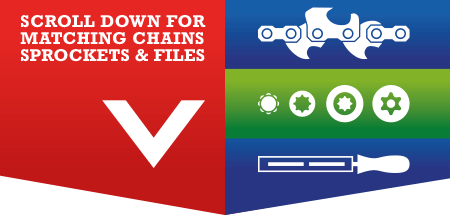 ---
Fits the following chainsaws:
STIHL
009, 010, 011, 012, 017, MS170, MS171, 018, MS180, MS181, 019, MS190, MS191, MS192, MS193, 020, MS200, MS201, 021, 022, MS210, MS211
019T, MS190T, MS191T, MS192T, MS193T, 020T, MS200T, MS201T
HT70, HT75, HT100, HT101, HT130, HT131
E140, E160, E180, MSE140, MSE160, MSE180, MSE200
Cannon bar code (starts) S5
GB bar code (starts) SW12
Oregon bar code (ends) A074
Stihl bar code (starts) 3005
Sugihara bar code (starts) SL2
---
120SXEA074 Oregon Pro Am 12″[30cm] 3/8 Lo Pro .050 44 drive links
£21.00 + VAT
Add to
Lightweight high performance bar for the pro or regular user. Made from silicon-alloy steel for high strength and light weight.
Products that match